New Construction Mistakes to AVOID
Mar 17, 2023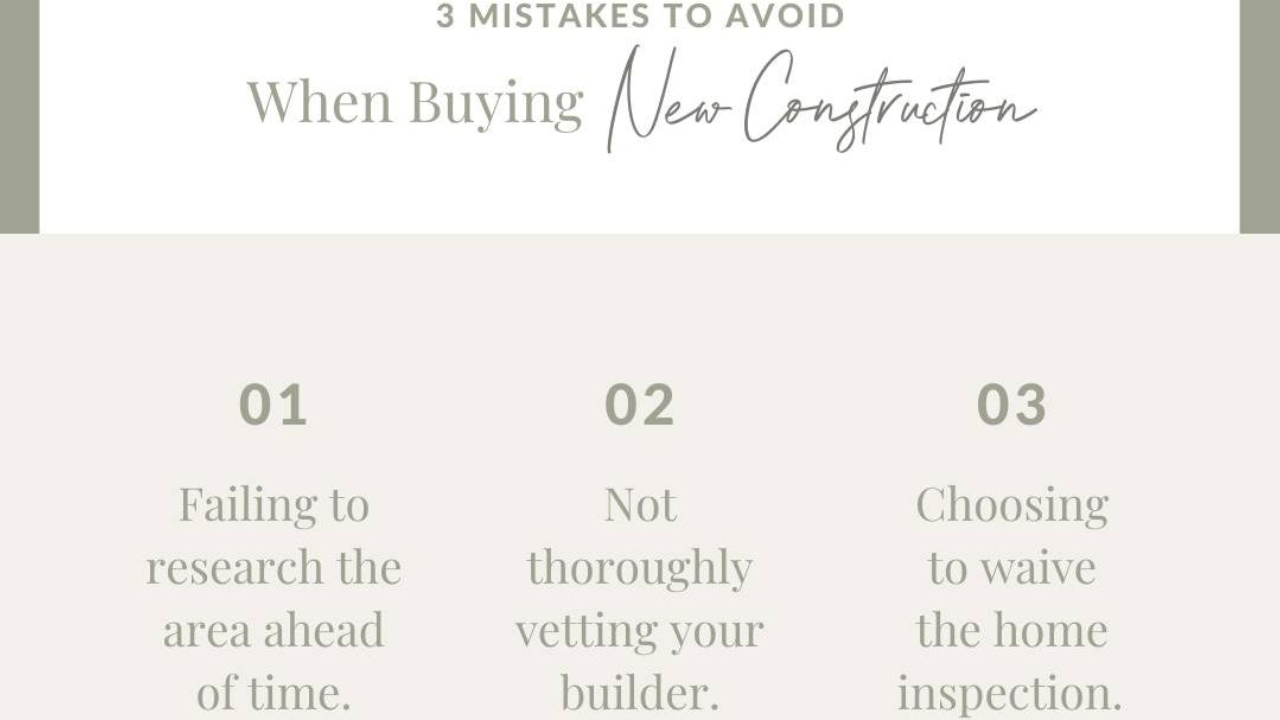 Brand new carpet, fresh paint, shiny appliances - what's not to love about buying new construction?
While that new home feel is intoxicating, buying new construction can be tricky without some initial know-how. So you can experience all the pros and none of the pitfalls, here are three mistakes to avoid when purchasing a new construction home.
Do you have plans to buy a new home or build from the ground up? Download our free New Construction Guide to learn more about what to expect throughout the process!
↪️ Download our New Construction Guide HERE
Stay Connected!
Like this and want to hear more? Awesome. Let's stay in touch.
We hate SPAM. We will never sell your information, for any reason.